Have you seen My Father's War at the cinemas lately? Thespians Damon Berry & Francois Jacobs both seen in this local film. #diewaarheidsaljouvrymaak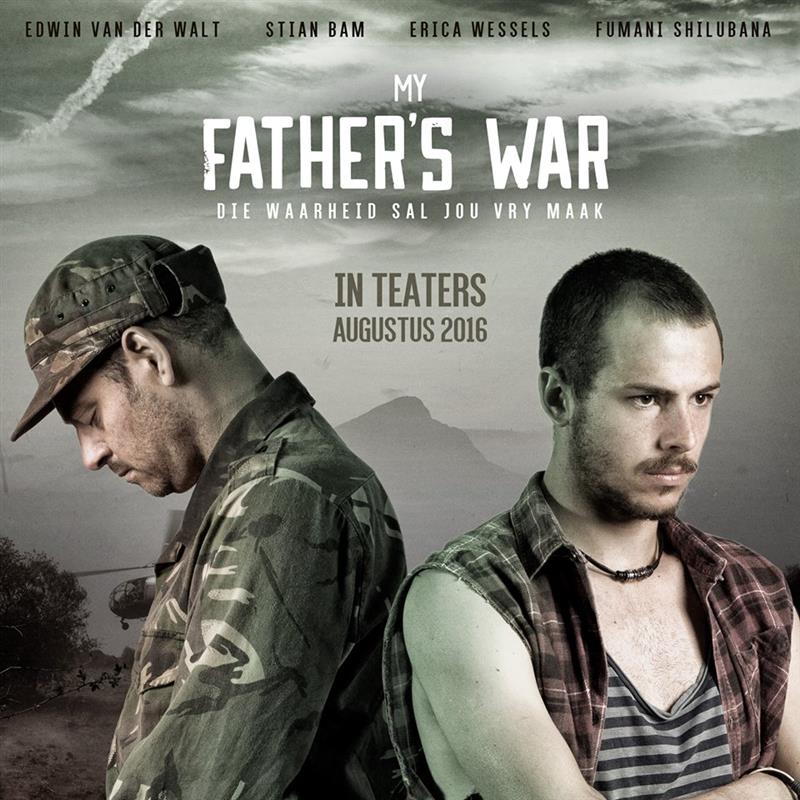 This bilingual (Afrikaans/English) drama focuses on the broken relationship between a father and his rebellious teenage son.
The film is set in 2003 and 19-year-old Dap Smit (Edwin van der Walt) is constantly fighting with his father, Dawid (Stian Bam), a veteran of the Border War. The men don't see eye to eye on anything, and there seems to be no hope for reconciliation between them. Dawid's wife, Karina (Erica Wessels) is caught in the middle of their epic battle.
Then Dap has a series of dreams in which he is a combat soldier in the Border War in the 1980s. There he meets his father at the same age, and those dreams turn young Dap's perception – and life – completely upside down. There's no going back. But what is the way forward?
Source: http://www.channel24.co.za/Movies/News/first-look-...